November 29, 2016
Something magical is happening right now at all of our ATMs! Random cash giveaways now through December 9, 2016. That's right, extra cash is randomly dispensed at each machine. You don't even have to be a CNB customer to take advantage of it (but we'd love it if you were).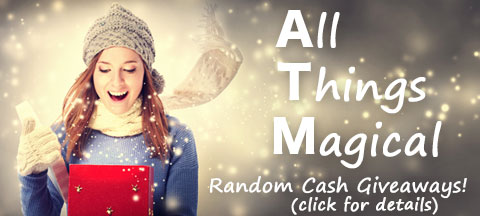 No strings attached, this is our way of saying Happy Holidays and spreading kindness to our communities. If you are a lucky winner, we'd love it if you take a selfie with the hashtag #CNBallthingsmagical and post it to your favorite social media platform. You can also come on in to any of our branches and we'll take your picture and post to social media for you.
As you "cash-up" for your holiday shopping, be sure to get in on this fun campaign with a visit to a Citizens National Bank ATM. Feel free to spread the word and let your friends and neighbors in on it as well. Together, we can all share in the excitement of All Things Magical at Citizens National Bank.
Check Out Our Videos!