January 16, 2018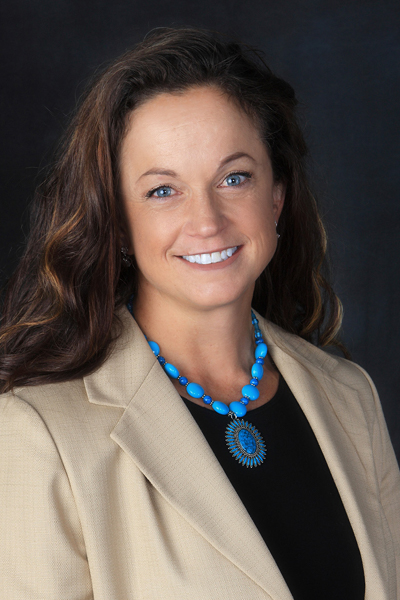 Rebecca L. Aper has been promoted to Branch Manager of Citizens National Bank in Mackinaw City location. Hired in May 2015 as a Universal Banker for the bank's main office in Cheboygan. Rebecca played a key role in investigating, introducing and coordinating staff training for the new Kasasa deposit products. "Rebecca is an enthusiastic employee who's demonstrated both leadership and dedication since joining the bank," said President & CEO Susan A. Eno. "When the decision was made to increase staff at our Mackinaw City branch in response to customer need and the potential for growth in that market, Rebecca was the obvious choice."
In her new position, Rebecca works closely with the outstanding team of Branch Operations Supervisor Debby Closs and Universal Banker Sheri Kindell, and is available to assist business customers with their various financial needs. Additionally, she is in the process of acquiring her Nationwide Mortgage License and is training to become a Mortgage Loan Officer, further enhancing the services available to those in and around the Mackinaw City area.
Rebecca was raised in Negaunee, Michigan, earning her Bachelor of Arts in Elementary Education, Spanish and Science from Northern Michigan University in Marquette. Prior to joining Citizens National Bank, she worked extensively in sales and training. Rebecca also has held various teaching positions from Lansing to the Upper Peninsula area. Recently she was a substitute teacher and volunteered with Cheboygan Area Schools.
Rebecca and her husband Ryan reside in Cheboygan County with their daughters Payton and Camille. Rebecca is an Ambassador for the Mackinaw Area Chamber of Commerce and is an avid outdoor enthusiast and runner. She enjoys spending time with her family and supporting the girls at their various school and sporting events.